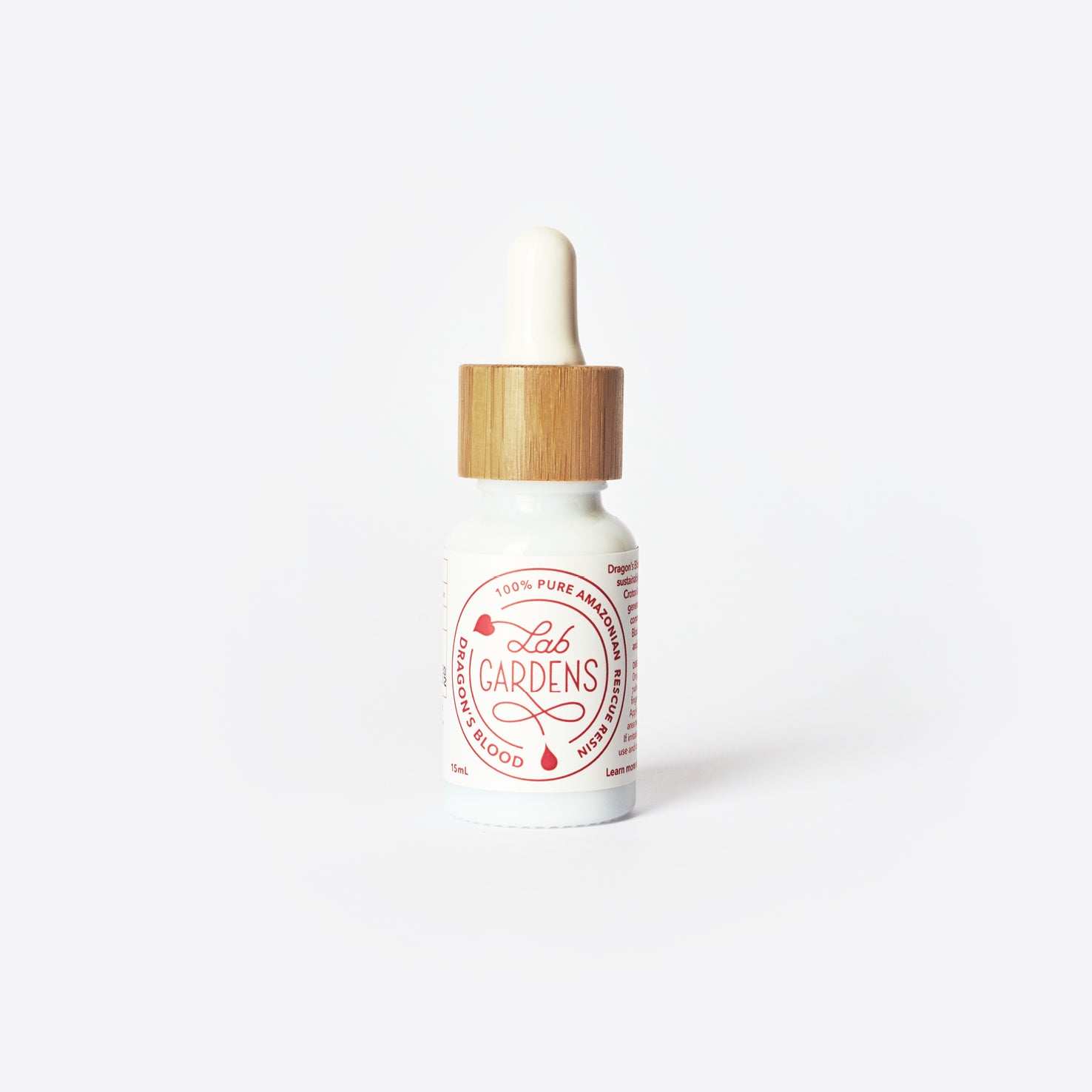 Dragon's Blood Amazonian Rescue Resin
Lab Garden's Dragon's Blood is 100% Pure liquid resin harvested from the amazonian Croton Lechleri tree. Used for generations in Amazonian indigenous communities, Dragon's Blood holistically soothes and protects the skin.  Dragon's Blood also increases collagen production promoting enhanced wound healing.
Directions: Drop a small amount into palm and mix with your finger until colour lightens. Apply topically to affected area two to three times per day or as needed. If irritation occurs, discontinue use and consult a doctor.