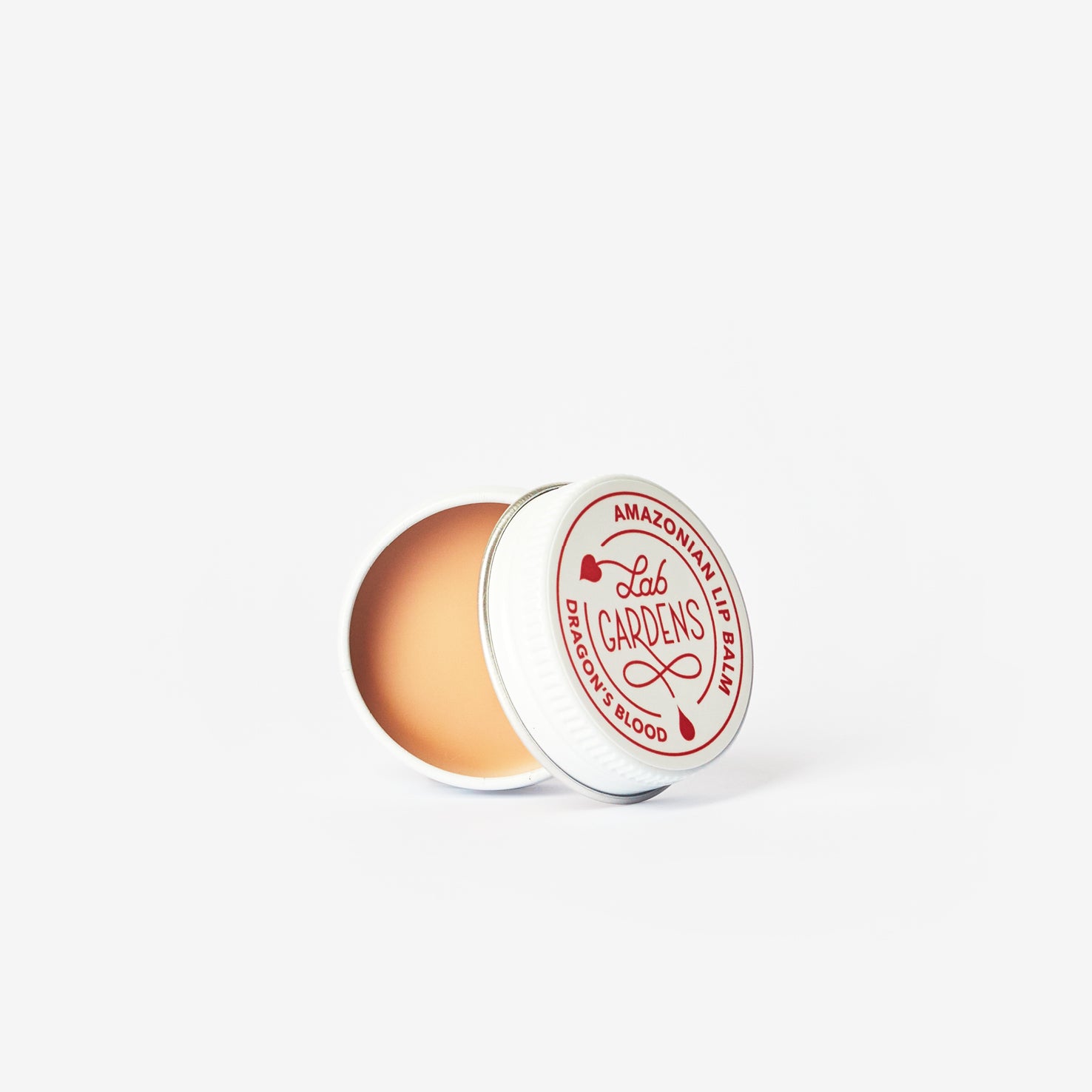 Dragon's Blood Amazonian Lip Balm
100% ORGANIC INGREDIENTS
PALM OIL FREE

CRUELTY FREE
MINT FLAVOUR

NO ADDED COLOURS
15ML ENAMEL TIN
Powered with wildcrafted Dragon's Blood and organic butters and oils, this lip balm is both healing and rejuvenating. Soothes, protects and cools dry, chapped, cracked or sunburnt lips. All natural antiviral, analgesic, and antibacterial phytochemicals in Dragon's Blood make this lip balm an outstanding coldsore application, reducing pain and healing time.
Because Dragon's Blood promotes new collagen production, regular use will promote a youthful tone and suppleness in cases of age related thinning. 
Made with 100% Organic Ingredients:
Sunflower oil, coconut oil, beeswax, jojoba oil, shea butter, cocoa butter, dragon's blood, evening primrose oil, vitamin E, peppermint oil.
Directions for use:
Apply as needed to lips or coldsores.